Welcome to your go-to source for all things Bullmastiffs! Here, you'll uncover a treasure trove of over 15 in-depth articles brimming with practical insights and juicy nuggets on this majestic breed. Yearning to decode their likes and dislikes? Want to master the art of Bullmastiff training? Or maybe, you're weighing the pros and cons of welcoming a Bullmastiff into your family? Well, friends, you're in the right place! So, grab a cuppa, pull up a chair, and let's dive headfirst into the wonderful world of Bullmastiffs together!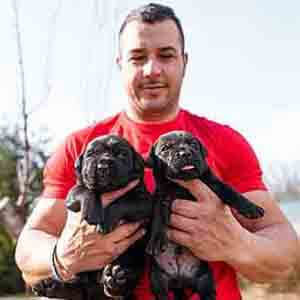 About the Author...
Ken Alden, a dedicated Mastiff owner for over eight
years, is acclaimed for his expertise in care, grooming, and training. Read more About Me and my dog Shadow.